Part two of promoting art and craft and getting myself blogging regularly is the Wednesday Wishlist. Basically, this is going to be cool, mostly handmade stuff I find online that I would buy for myself if I had the money. Sometimes I will buy them for myself. But if you're looking for gifts for me (hint, hint) here is a good place to start. Or, you know, cool gifts for anyone. Anyone cool, that is.
My first pick is actually something that was near the top of my to-buy-when-I-have-money list, but has now been removed, on account of I'm trading a
Flying Machines calendar
for one. So don't buy this for me, but do buy it for the other cool people in your life.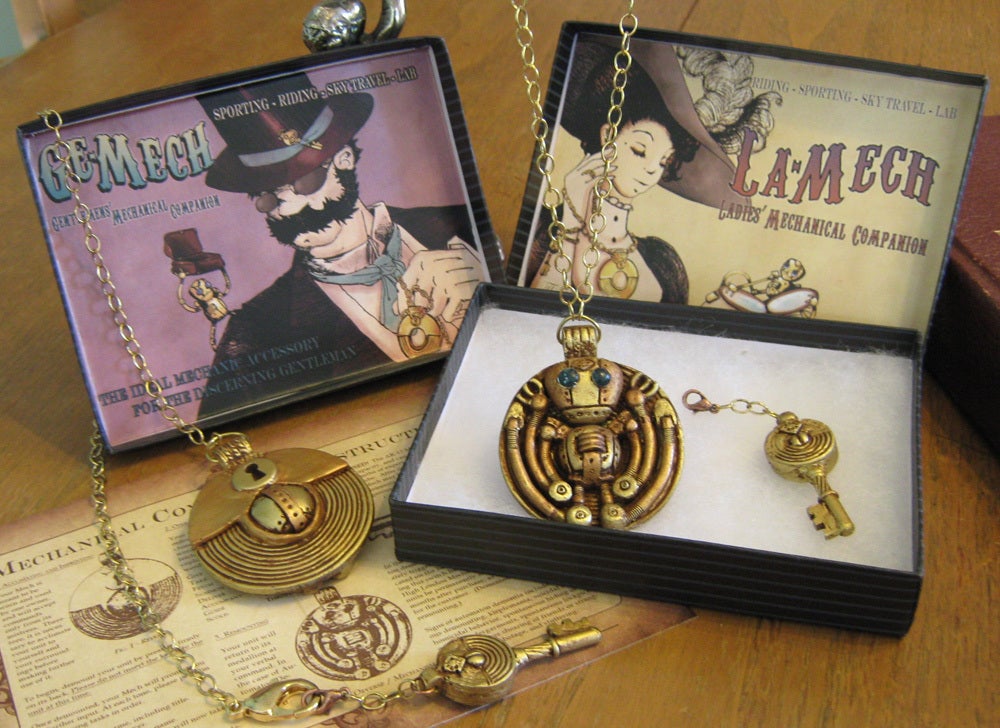 This is the Mechanical Companion (LaMech for ladies and GeMech for gents), made by the tremendously talented Haley Moore (aka toenolla) and available for purchase at
High London Mechanical
. Or if you prefer Etsy, you can also get it
there
. See more of Haley's work on her
deviantART page
.